EA's "Worst Company" Award is Wrong
A Consumerist poll recently ranked Electronic Arts as the "Worst Company in America," beating out Bank of America in the final round. Looking past the obvious absurdity of giving a company whose fingerprints have been on every major Wall Street scandal a silver medal behind the guys who ripped you off with "Madden," I think EA is being pinned to the wall unfairly here.
Look I don't love Electronic Arts, but we're being unreasonable, people. Let me tell you why I think they are not only not the worst company in America, but not even the worst video game company in America.
1. Mass Effect 3 is Not Their Fault. One of the accusations leveled against them is that they "have a habit of buying beloved gaming companies and either summarily executing them, or corrupting them to the point where they're almost unrecognizable," according to Forbes Magazine. The author doesn't name what companies he's talking about, but elephant in the room, let's assume he means Bioware, and thus "Mass Effect 3″ and its dreaded ending. Even if he doesn't, you're all thinking it.
There is no proof that ME3′s ending is in any way EA's fault. They didn't swoop in with a bag of money and corrupt the franchise in the third act, in fact quite the opposite: they have owned Bioware since 2007, when the original "Mass Effect" came out. And they were there from the beginning for "Mass Effect 2," which was by most accounts a better and more polished game.
ME3′s ending is a cop out, and we all know it, but it's a failure on a creative level, and by most accounts its origin is the creative team at Bioware. Handing EA the smoking gun is speculative at best, and lazy groupthink at worst.
2. They Have Produced A Lot of Quality. Let's go back to that "buying companies and ruining beloved games" thing. I would like to submit several arguments to the contrary:
-"SSX," which was recently rebooted with enormous success under EA's watchful eye;
-"Need for Speed," which EA brilliantly handed to Criterion for the "Hot Pursuit" reboot, while also producing the superbly made if slightly superfluous "Shift" series (let's ignore "The Run");
-"Dead Space," a brand-new IP that was brought to life by EA and produced two very outstanding games;
-"FIFA," which by all accounts just achieved its masterpiece with "FIFA 12;"
-"Skate," a consistently well-made skateboarding franchise that worked hard and tried new things while Activision flushed "Tony Hawk" down the toilet;
-"Warhammer Online: Age of Reckoning," a very well-received MMO adaptation of the classic "Warhammer" franchise, one of the most consistently neglected or manhandled IPs in gaming;
-"Burnout: Paradise," a franchise EA adopted from Acclaim and not only didn't ruin, but exhaustively supported with wave upon wave of DLC, much of it free;
-"Battlefield," which EA brought successfully to the consoles with "Bad Company 2″ and "Battlefield 1943." And while it's true that "Battlefield 3″ has some flaws, none of them are EA's fault; as much as I love those Swedes, their ambition has always gotten the better of them. Besides, BF3 is still an amazing game.
-"Crysis," which is awesome, and was brought to consoles very successfully without compromising the PC version;
-"Command and Conquer," to which EA added the "Generals" series and "Red Alert 3," both of which were unique and well-received;
-"Rock Band," which, like "Battlefield" and "Skate," competed directly with an established franchise by offering better, more innovative game design.
These are all quality franchises, either created or inherited by EA with a great deal of artistic integrity and commercial success. Especially in recent history, even vocal opponents of EA like John Carmack have come back with glowing reports of working with them. They're not perfect, but they're not the Devil in Hell, either.
3. Madden Is Your Fault. Yes, it is crass how EA pumps out "Madden" every year, but two points in rebuttal: firstly, Activision does that with almost everything they own, whereas EA just does it with a few of their sports brands. Second, why do they do it with the sports games in the first place? Because you buy them. You walk into the store, pull out your wallet, and you buy them. If it's so terrible, then stop creating demand for it. You're like a fat guy blaming McDonalds for your heart condition.
4. Accusations of "Lack of Innovation" are Wrong. Again, it may hold somewhat true in the sports franchises, but that is not the entire picture. We've already covered "Battlefield 3″ and it's stunning Frostbite technology, which EA has supported for years, but let's not forget the hundreds of millions EA sank into "The Old Republic" so Bioware could attempt a new breed of MMO. Did it succeed? Hard to say, but they did try. "Burnout: Paradise" was the first entry in the franchise to try an open-world approach, and that was thanks to EA; "Mass Effect 3″ introduced multiplayer and it actually worked; "Rock Band" pioneered the multi-instrument music game; "Mirror's Edge" was one of the ballsiest gambles on a new IP in the last decade, the list goes on. They're not Valve or anything, but saying there's zero innovation coming from EA is unfair.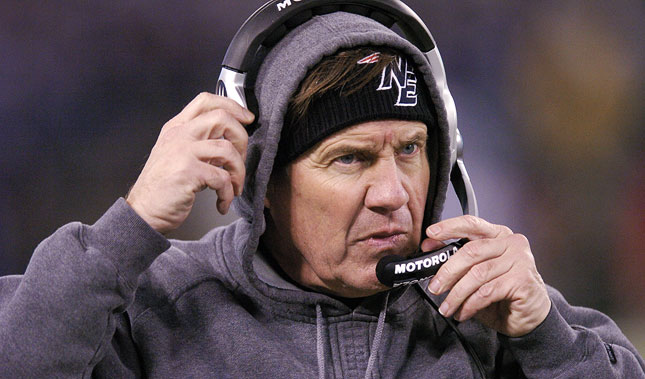 5. Overworking Employees Has Been Addressed…Kind Of. Even that blog of (justifiably) angry wives has admitted that since their initial complaints, EA has taken major steps to try and rectify the problem. But let's be real, this is like catching Bill Belichick spying on the Jets: it's inexcusable, but it's likely a comment on the whole industry more than this one company. Believing EA is the only company guilty of this is like pretending Enron fudged their numbers all by themselves.
6. Accusations of Overpriced DLC are Exaggerated. First of all, these guys co-published "The Orange Box," one of the best values in gaming. They also released "Battlefield 1943″ at an incredibly affordable price, and (as mentioned before) they practically drowned "Burnout: Paradise" in free or moderately priced DLC.
I'll grant you two claims against EA I can't refute: their DRM practices have occasionally been obnoxious, and they've pulled some stupid stunts in their advertising that leave a bad taste in everyone's mouth. But taken in measure with their positive attributes, I can't see EA adding up to a "Worst" anything. They over-worked their employees, hid some shady DRM on "Spore," and even shoved Take-Two on the playground and tried to take their milk money. But they also gave us some of the best games of the last decade.
Call it a draw.
_AA
shouldn't be back at your place, just being patient with your feet up